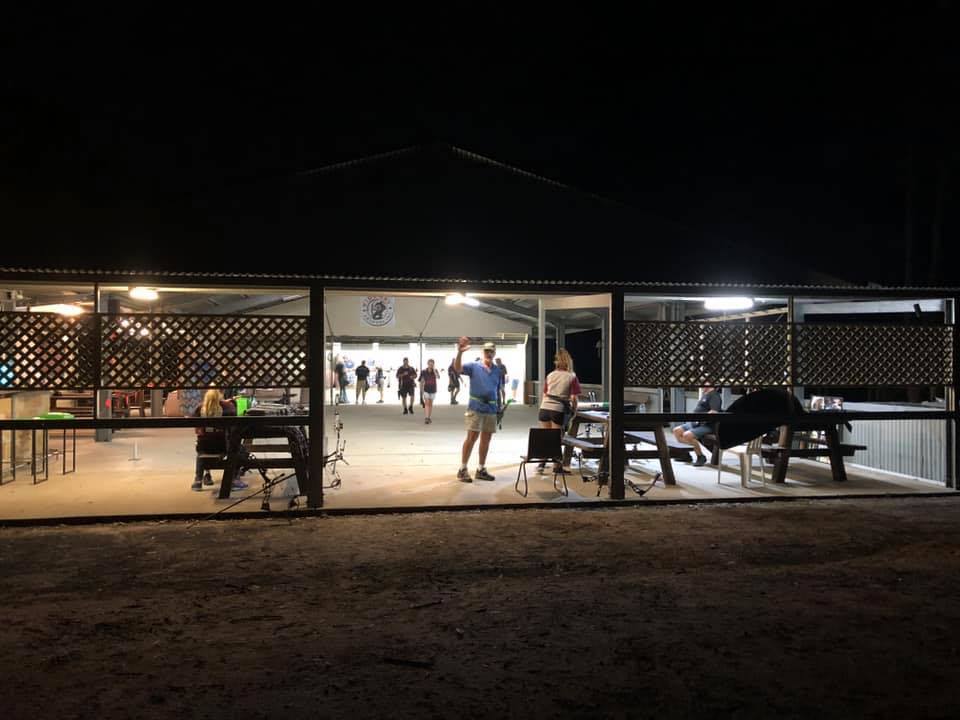 WIDE BAY ARCHERS Inc.
Information
The Club is situated at 1463-1501 Maryborough-Hervey Bay Road, 1km past the Susan River Homestead on the left hand side when travelling towards Hervey Bay.
Wide Bay Archers Inc. is a Field Archery Club that is affiliated with the Australian Bowhunters Association (ABA). To become a member of the Wide Bay Archers you must become a member of the ABA, this covers our insurance and code of conduct obligations.
The Club offers the opportunity to shoot ABA (Animal paper targets), IFAA (International Field Archery Assn.) and 3D targets. These are field courses, meaning we shoot at targets in bush surroundings. All forms of Archery equipment (compound bows, recurve and longbows) are welcome after a standard safety inspection by Club Officials.
A Sunday shoot generally consists of 20 targets in the morning and another 20 targets in the afternoon. Competition starts at 09:00am and usually finishes at about 2.30pm. (See the 'Would You Like To Try Archery' section if you are a beginner)
Check the club calendar for introduction days and club events. If the comments section of the calendar is blacked out – there is no club shoot, no club instructors and no canteen or club equipment available on this day
The club runs a canteen during every shoot with a variety of food and drinks available for sale at reasonable prices. Members are requested to be at the club, nominated and ready to shoot by 9am. All members are required to operate the canteen at least once per calendar year.
SAFETY IS OUR TOP PRIORITY – IF YOU DO NOT FOLLOW THE CLUB RULES YOU WILL BE BANNED FROM THE CLUB